HIGH/LOW TEMPERATURE RESISTANCE
FROM -63ºC TO 300ºC
At SITEC, we manufacture silicones with additives that allow them to reach temperatures of up to 300ºC in continuous operation.
All our silicones can be supplied in any colour and in a hardness range of 20 to 90 Shore A.
Our silicones are used in the production of parts such as: solar panels, joints for ovens, coolers, refrigerators, etc.
SEE SPECIFICATIONS IN THE ATTACHED PICTURE
Select the image you want to enlarge: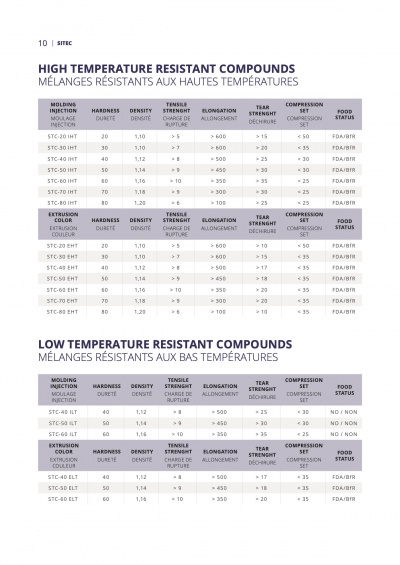 Other HIGH/LOW TEMPERATURE RESISTANCE