PRODUCTS IN CONTACT WITH FOOD
PLATINUM OR PEROXIDE SILICONES
At SITEC, we formulate platinum or peroxide-based compounds suitable for the manufacturing of products in contact with food.
Our silicones follow with REACH and the European Directive EC1995/2004 as well as the American FDA regulation.
All our silicones can be supplied in any food grade colour and in a range of hardness from 20 to 90 Shore A.
Our silicones are used in the production of parts such as: silicone gaskets for pressure cookers, food containers, valves, wine caps, etc.
SEE SPECIFICATIONS IN THE ATTACHED PHOTO
Select the image you want to enlarge: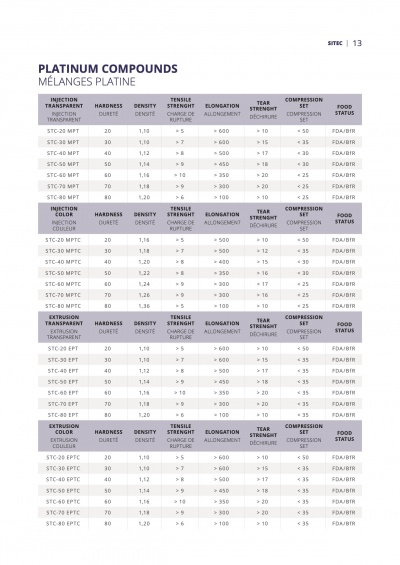 Other PRODUCTS IN CONTACT WITH FOOD